Amazing, good located apartment
(48 sqm, no. 306)
U6, 68161 Mannheim, Deutschland
Description
Our apartment
The stylish apartment is located in a newly renovated old building with a total of eight equally equipped apartments in the center of Mannheim.
It is on the second floor (no lift), has a bedroom, a living room as well as a kitchen and bathroom. The S4B-designed apartment is stylish and fully furnished, including complete kitchen equipment, household utensils, fresh bed linen and a hairdryer and towels in the bathroom. The washing machine and dryer can be found in the laundry room in the basement of the house.
Our inclusive services
Cleaning twice a month
Self-check -in and self-check-out
High-speed WiFi
Additional costs such as heating, electricity, water, GEZ and caretaker service (for one person)
Our optional services
Further cleaning
Baby set (cot, high chair)
Parking space in the nearby parking garage
The location
Our apartment house, renovated in 2018, is located in a quiet location in the heart of Mannheim. Numerous restaurants and shops are within walking distance. Frankfurt Airport can be reached in approx. 50 minutes / 70 km. Mannheim Central Station is a 15-minute walk or 1.5 km away. Public transport can be reached in a few minutes.
Prices
| | |
| --- | --- |
| Monthly: | from 2.092,00€ (incl. 7% VAT) |
House / Object
Apartment building with 8 business apartments
Equipment

fully equipped kitchen

towels & bedding set

free WLAN

Cleaning twice a month inclusive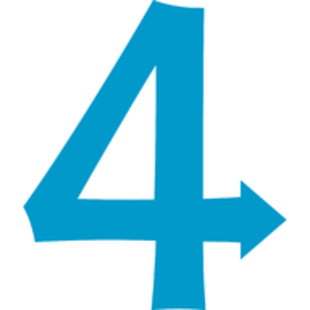 stay4business-design
Additional services

Parking in the car park
Parking in the car park 350m away
Monthly Price: 198,00€ incl. 7% VAT

Additional maintenance cleaning (small apartment)
Price: 120,00€ incl. 7% VAT
Availability
December 2023
1
2
3
4
5
6
7
8
9
10
11
12
13
14
15
16
17
18
19
20
21
22
23
24
25
26
27
28
29
30
31
January 2024
1
2
3
4
5
6
7
8
9
10
11
12
13
14
15
16
17
18
19
20
21
22
23
24
25
26
27
28
29
30
31
February 2024
1
2
3
4
5
6
7
8
9
10
11
12
13
14
15
16
17
18
19
20
21
22
23
24
25
26
27
28
29
March 2024
1
2
3
4
5
6
7
8
9
10
11
12
13
14
15
16
17
18
19
20
21
22
23
24
25
26
27
28
29
30
31
April 2024
1
2
3
4
5
6
7
8
9
10
11
12
13
14
15
16
17
18
19
20
21
22
23
24
25
26
27
28
29
30
May 2024
1
2
3
4
5
6
7
8
9
10
11
12
13
14
15
16
17
18
19
20
21
22
23
24
25
26
27
28
29
30
31
June 2024
1
2
3
4
5
6
7
8
9
10
11
12
13
14
15
16
17
18
19
20
21
22
23
24
25
26
27
28
29
30
July 2024
1
2
3
4
5
6
7
8
9
10
11
12
13
14
15
16
17
18
19
20
21
22
23
24
25
26
27
28
29
30
31
August 2024
1
2
3
4
5
6
7
8
9
10
11
12
13
14
15
16
17
18
19
20
21
22
23
24
25
26
27
28
29
30
31
September 2024
1
2
3
4
5
6
7
8
9
10
11
12
13
14
15
16
17
18
19
20
21
22
23
24
25
26
27
28
29
30
October 2024
1
2
3
4
5
6
7
8
9
10
11
12
13
14
15
16
17
18
19
20
21
22
23
24
25
26
27
28
29
30
31
November 2024
1
2
3
4
5
6
7
8
9
10
11
12
13
14
15
16
17
18
19
20
21
22
23
24
25
26
27
28
29
30